Box: November 2022
Arrive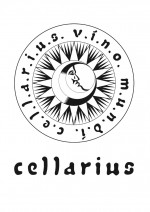 Many things Arrive in November. For some it is the Beaujolais Nouveau (est arrive) or Svato-Martinsky or as simple as the November box from IWCoK. What ever camp you are in, we (as usual) have you covered with a selection of fresh wines that fit the spirit of "New, Light and Fresh".
This month's whites are a mix of Austrian Veltliner, French Chardonnay and an Italian Pinot. All are crisp and perfect to keep you light on your feet. We also added a holiday special (something very different) in a German semi dry Riesling that you will want to have handy going into the, "You mother in law is coming for dinner and what do we have that she likes" season.
In the reds I included 2 bottles of the very common first wine of the season grape "Gamay", but not from this year and very different from the "Nouveau" flavour you may expect. Gamay is a versatile grape that is always light, but can also be extremely dry and spicey. Try these delicate reds with some chicken and voila.
Lastly, if you are still searching for that perfect Christmas gift and have already bought 16 yearly IWCoK subscriptions for all your friends, have a look here. Maria and team are a small group of Ukrainian artists doing unique and beautiful items in glass and porcelain. Not only do you need this stuff, you can also help our Ukrainian friends at guniaproject.com.
Be safe, keep warm, enjoy Advent.