Box: January 2020
Welcome 2020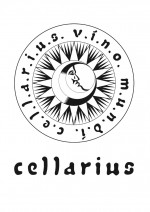 Welcome to the 20's ! And with the start of the year when better to look at all the exciting things happening out there. Forget about Brexit, forget about the trade war, and forget about the impending doom of our environment. The really important news is this: Global wine consumption fell by 1% in 2019 for the first time in years – and this is good news !
Winemakers (and wine clubs) will try harder in the 20's because of peoples changing taste. Better quality ingredients and methods will go to wine making, making the landscape more competitive. This means better quality wines for us more interesting flavors looking ahead. SO lets start 2020 with our quality global importer Vicom, and a fresh selection from around the world.
Our whites this month focus on Riesling. The queen of the whites, we have found some gems from our neighbors in Germany and Austria that will freshen up all our our pallets after our heavy Christmas feasting. Add in a slightly effervescent vinho verde from Portugal and all class German Sauvignon, and you truly have a huge selection to choose from.
In our red selection, we went to South America via its colonizers Spain and Portugal. A light Monastrel, a heavy red mix of the Portuguese grape varieties , a tangy Merlot and a lovely lovely Primitivo from the heal of Italy. Many from a young generation of wine makers.
So don't fret about the world – because there is always good news (with
IWCoK) just around the corner ;-)