Box: April 2019
Southern flavors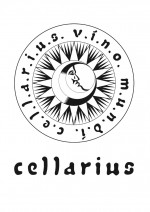 This month we go south – Deep South. The kind of south only Chile and Argentina can bring to our tables. So back to our South American specialist Vicom for a tour de force of chardonnay, cabernet and Malbec.
Start off with a simple pinot gris before exploring the deep reserva's of chardonnay in his months box. Banana, pineapple and vanilla ever-present. Buttery and think with that fruity punch. To top it out a grand reserve with a score of 93 points. After a year in the barrel, its deep golden color and depth will be a perfect partner to that special dinner you have planned.
For the reds, we lead off with a varietal Bonarda. This is a medium bodied grape, and is a fresh and uncomplicated wine for when ever you need a fix. For more depth and mystery, the Cabernets and Cabernet Reserva will bring dark fruits with a dry, but full finish. The winemaker Morande declared their Cabernet as the favorite wine they make, and it is no surprise why. And certainly with International Malbec day this month, we wouldn't be a wine club worth our weight if we didn't add s special Malbec black label to your box. All those hints of tobacco, chocolate and leather in a smooth delicious mix – 100% enjoyment guaranteed.
Enjoy our return to the lands less visited of South America, and let the southern tasting begin !