Box: March 2022
March Madness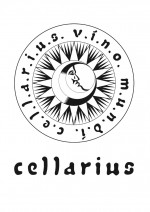 March Madness used to have another meaning for me. Normally, it referred to the Basket Ball championships in the US. Today it is more likely to describe what is happening in Europe, or the fact that despite crazy inflation and a 2nd mortgage every time you fill your car with fuel, we can still find highly rated wines at affordable prices. I want to believe it is the last one ;-)
This month's box starts with a contribution from the Austrian winemaker Pfaffl, where each one of the 2 whites and 1 red come with a Vivino rating of at least 3.9. To that we add a light Vermentino and a classic Gavi to the whites that will give you the tools to solve any food pairing questions you may have.
In the reds we have a classic Spanish Tempranillo and a IWCoK first with two hearty Moldavian reds. I have wanted to get back to that part of Europe for quite a while, and have finally found a new winery that is both affordable and delivers a consistent quality suitable for our tables.
Enjoy this adventure in a new part of Europe, and lets all hope that April is not as "Mad" as March.