Box: February 2021
A Cellar in Town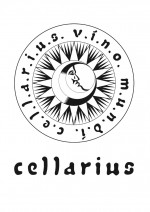 When we at IWCoK talk about the cellar in town, we can only be referring to one place – Cellarius. Be it French, Czech, Italian or new world, these guys bring us the world one bottle at a time.
So what treasures have we dug up this February? Start with two bottles of a Czech and Austrian Veltliner. Grown just a few (hundred) kilometers apart, but with radically different tastes. You choose.  Added to this we have two Spanish blends bringing a mix of oak and minerals in a straw-coloured refreshing drink perfect for the first hints of spring. Add in a German Riesling from one of my favorites and round things out with a subtle, floral scented Malvasia from the south of Italy.
Our reds this month are all leaning to the heavy, full bodied side of the table. Two wines from the Duero Valley (Spanish & Portuguese), a Spanish Crianza bursting with fruit and earth flavors, and a Sicilian blend of Nero d'Avola and Syrah that will sit you down on your sofa, and leave you there until the bottle is empty. So big and round your going to struggle to get it through the door.  If something a (little) lighter in needed with a bit more tannin, try the Sangiovesse.
We keep coming back to Cellarius because they have a huge selection and a personal touch that always delivers QUALITY. A valuable combo anytime of year .