Box: March 2021
Tavern of the Seas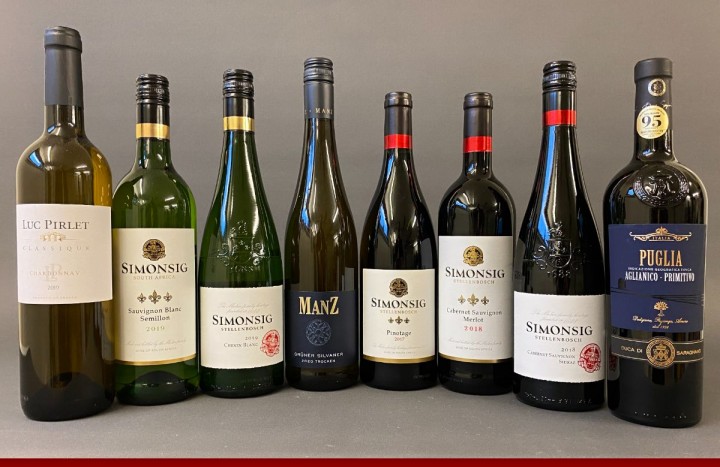 Few people outside of the country know that Cape Town in South Africa has the nick name of Tavern of the Seas. Amazing what a google search can do for the name of a box of wine in March. Who cares about accuracy, I just thought it would be cool 😉 to pair up with this month's African offer !
About the only thing I know about South African wine varieties is Pinotage. This is their flagship red grape and demands the highest praise ( and price ) of all the African reds. A cross between Pinot Noir and Cinsaut, these wines vary in color and intensity based on when the grapes are actually picked. Our Pinotage is on the fuller side and can be seen in the alcohol %. And on that subject, we have two more on the heavy coming from a base of Cabernet Sauvignon (which is also the predominantly grown variety in SA.
White African wines I knew nothing about but have discovered I love their clear delicate wines with a bit of minerals. The Chenin Blanc is a perfect example. Not only is it something we don't get to taste every day, it has so much "Summer" inside that I could not ignore its optimism (and flavor) . Add to it a bend of Sauvignon and Semillon bringing a bigger impression of fruits and acidity. Another summer drunk and best served ice cold …
Despite the late snow and cold weather of March, we can still smell spring in the air and what better way to celebrate than the coming of winter in South Africa !