Box: October 2018
Viva España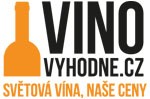 Now that we have summer behind us, it is time to get back to the heat. The sun, sea and hills of Spain is our October destination.
This time round we decided to concentrate all our white wines around the north of the country and on a single grape – Verdejo. Light, crisp and straw colored, this is a great wine for sipping in any weather. Offering a great balance of minerals, acidity and fruit, this is a perfect grape for white fish. Even better if it is fried, need I say more? We have also added a bargain basement Sauvignon Blanc that although a bit light, delivers an impressive amount of taste for its price range.
In the red corner, it is difficult to see the bottles behind all the "metal" these wines have collected. Nearly each one more celebrated than the other, all bring a smooth blend of flavor. Be it the Tempranillo Grand Reserva that was once crowned wine of Spain, or the Grenache from 100 year old vines, they all bring an explosion of excitement for your mouth ! Coffee, cheery, cedar, licorice, leather, vanilla. I don't know where they ran out of things to put in the ground over there.
So lets all prolong our summer a few more days with some sunshine in a bottle  – enjoy!