Box: April 2020
Hearty and Healthy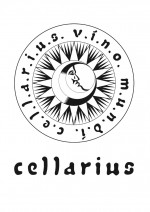 Two special events this month for our members. First a new supplier from Vinohrady "Le Marche" bringing with him some lovely French wines and a potpourri of sea food delicacies. And, lets not forget that April 1th is international Malbec day ! Fire up that grill.
Le Marche's owner is an old friend and fan of IWCoK. And as we all aspire for culinary goodness, his motto of "Tučné and Zdravé" is perfect for you all looking for "Real food", i.e quality items from the farm and sea (a holiday without a ripe reblochon from Le Marche is no longer permitted at our house).  For this months white wines, we concentrated on Bordeaux and found a number of lovely sauvignon blends. Dry with just a little grass and nettle – perfect for the spring.
And what would a wine club be without celebrating Malbec ? What better way to fight through the quarantine blues than putting a big steak on the grill, and washing it down with a big, spicy, chocolate wine bomb of Malbec. We put three of them in this months box, so if the first grill was not enough – repeat, repeat :-)
So for this April box, that sees spring and some green shoots of hope in our upside down world, join us (and the whole of Argentina) in celebrating Malbec in a Tučné and Zdravé fashion – Salut !