Bubbles bubbles BUBBLES 2016
11.12.2016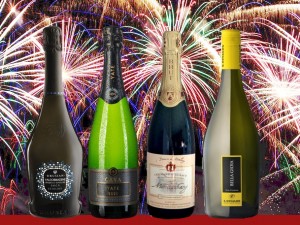 What would the holidays be without our Box of Bubbles ?
Our traditional bubble box of 4 sparkling wines is once again ready for your holiday plans. 4 fine sparkling wines in one box for just 999 Kč. Prosecco, Cremant, Cava, Frizant all packed with a smile as soon as you shoot that cork! As always we only a limited amount available, so drop us a note before it is too late.
I want Bubbles!
This delicious light Cava is made in the traditional "Champagne Method". This gives it delicate flavor and a bone dry flavor.
Difficult to find anything closer to original Champagne. A superb Alsatian Cremant with fine bubbles and a crisp mineral taste.
One of my personal favorites of 2016. I prefer Extra Dry as it has a bit more sugar than Brut, and has a bit more fruit flavor. A delicious drink anytime, any place.
Just relax. Frizzante is officially a semi-sparkling wine as it has less pressure than a Prosecco or champagne. This also means that is is usually very dry and a very easy drink. We loved the Chardonnay flavor and light bubble.
Ready for your box? Just drop us an email at michaela@iwcok.cz with your request and we will send it out with your December box for just 999 Kč!
Supplies are limited, so get these bubbles while they last!