Box of Bubbles 2015
7.12.2015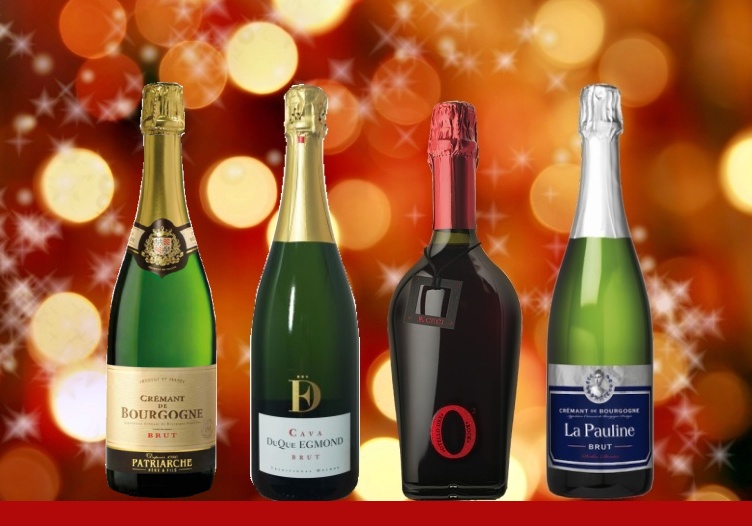 We are getting an early start this year for Christmas and New Years with our annual Box of Bubbles. As always, we are putting 4 fine sparkling wines in one box for just 999 Kč.
Patriarche Pére & Fils Crémant de Bourgogne Brut – Suplier: Fanda de vin
About as close to real champagne as you can get. This properly aged sparkling wine gives all the fine characteristics of Burgundy.
La Pauline Crémant Brut Crémant de Bourgogne – Suplier: Vínovýhodně.cz

Just like all real champagnes, this Cremant is also made from white and red grapes. Gamay and Pinot Noir are just 2 of the 4 grapes used to give you an elegant, authentic French taste.
One of the sparkling wine winners from Wine Life, this light and fresh Cava has a little bit lower alcohol content and just a tad more sugar making it a sure thing for the Christmas day dinner toast or welcome drink.
What would a IWCoK Box of Bubbles be without a bottle of our favorite Lambrusco ? For those who don't now Ceci, this is not the sweet and sticky fizzy drink you may think of when we say Lambrusco, but rather a deep dry red wine with life. A perfect drink for ham and cheese. A true IWCoK standard!
Ready for your box? Just drop us an email at michaela@iwcok.cz with your request and we will send it out with your December box for just 999 Kč!
Supplies are limited, so get these bubbles while they last!