Box: December 2019
Time to relax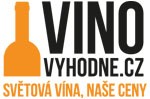 As we move to the last days of 2019, now is the time to relax and forget about anything and everything that worried you this year. What better way to help you do that than sitting down with a lovely glass of wine from the best decision you made in 2019 –  IWCoK.
This years holiday we have done our Christmas shopping with some old friends at Vino Vyhodne, a virtual delicatessen of wines from all over the world. Our shopping spree this months starts in Italy, passes through Spain and then jumps over a few aisles to New Zeeland and Australia.
Although iconic may be a big word, what else describes a Sauvignon from Marlborough New Zeeland? The fresh, crunchy flavor is known all over the world. Or a Arnies from Roero in Piedmont – The ultimate Italian white.
Reds for the cold need to be deep and heavy. We do Syrah, and Sangiovesse and Merlot and a Grand Reserva from Rioja so smooth, it will fix any "Mother In-law's" dinner.
So set your out of office, by that last gift you were putting off because of the crowds, get yourself home and start the holiday with your family. The IWCoK team is grateful to have had so many of you with us and we look forward to bringing you more surprises and experience in 2020.
Happy Christmas