Box: November 2021
Latin pro Listopad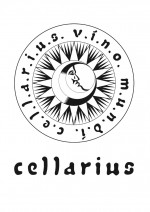 Latin like style, flavour and temperament. Passion. That was what we wanted with a box of big red from across the Latin countries and a chance to sample a host of varietal whites from across the world.
We concentrated our white selection tis month on Sauvignon Blanc. Typically, green and crisp that goes well as an aperitive or with white fish, or salty foods.  The three wines all have varying characters of minerality and floral scents, but all will keep you light on your feet, and your pallet fresh for what ever the night will bring. We also bring back a Croatian wine after a long Balkan pause.
Our reds come clearly out of two corners. Back by every popular demand are two Primitivo from the south of Italy. Full and fruity and coming with a top end Vivino rating. We also went looking for that slightly spicy and dark fruit flavor form Syrah. We present two south American ambassadors of this grape and a blend from a lesser-known corner of the Rhone.
Enjoy the freedom and the pre-holiday spirit that we have this November and let your inner ' Latissimo' come out.